So you've got through the Christmas merriment and become a new person at New Year's. Excellent. Those are the fun holidays we all look forward to. The next festive day to pop up on the calendar is the contentious Valentine's Day. A day loathed by the lonely-hearted singletons and celebrated by loved up-couples all over the world, V Day is one day that none of us can escape.
To mark the special occasion, take a look at what university life is like when you're a single student vs when you're in a relationship, and share your Valentine's Day experiences with us in the comments below!
1. Studying In The Library
When you're single: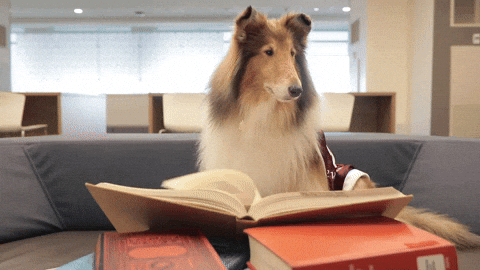 When you're single, studying in the library consists of, well… studying. You'll call a few friends at first and find a way to procrastinate using the free wifi, but as soon as reality and impending deadlines dawn on you, you'll knock back a few caffeine cocktails and spend the next few hours typing away that guaranteed 2:1 thesis. The library becomes your zone, your sanctity to get your Plato on and explore all the epistemological recesses of your subject.
When you're in a relationship: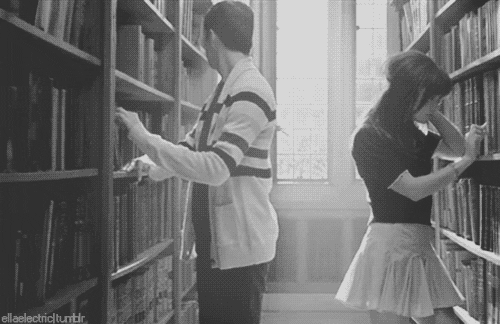 It's the perfect place for a quiet, passion-induced, classy romp — the type that would leave both Jane Austen and Nicholas Sparks inspired.
2. Meal Times
When you're single: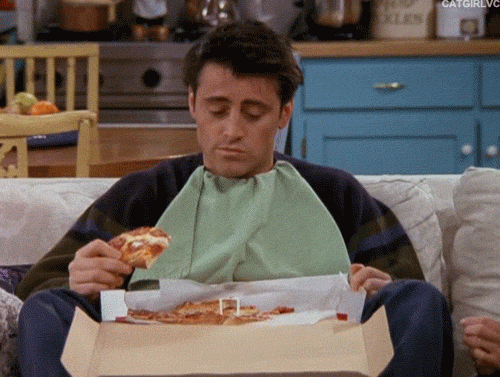 As a university student, we're not expected to be fine dining connoisseurs. As a single university student, the expectation is even lower. It's time to make use of your fast metabolism and tuck into every item from the open-till-4am takeout shop. Pizza and burgers on a Friday night? With free delivery and a portion of chips? Why the heck not?! Eat to your heart's content, my friend. There's no judgement here.
When you're in a relationship:
Here the lack of judgement is a little less. Being in a relationship means that there is now someone to impress, and trust me, your girl isn't going to be swooning over your ability to eat your weight's worth of cheesy fries the same way as she's going to be swooning over the gym heads showing off their six packs. Sorry, buddy, but that's life. Your guaranteed sex-every-night life is a trade in for those late night feasts.
Being in a relationship also means that you now eat when your partner eats. God forbid that your body clocks work differently and that rumble in your tummy happens to occur a few hours before it visits your S.O., else you're in for a very long conversation of: "what if we're not meant to be? We're so different!". So to keep smiles fixed and those love birds chirping, get ready to be spoon fed and get ready to share your fries.
3. Going Shopping
When you're single: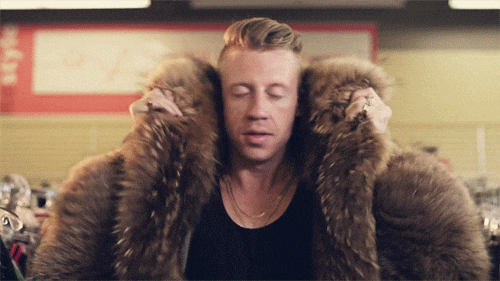 When you're single, acceptable attire can consist of anything from a unicorn onesie to a fabulous fur coat. Splurge or save, it's your choice because you are all that matters. You can rock any outfit as along as you accessorise with the smuggest grin that says to every passersby: "That's right, b***h, I own this".
When you're in a relationship: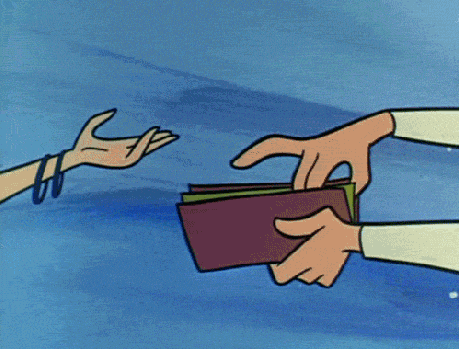 Shopping now comes with a second opinion. Thinking of buying a few cheap tees from Primark? Think again! It's off to Zara with you to spend that student loan on an overpriced wardrobe full of flannel shirts and tweed blazers.
4. Venturing Outdoors
When you're single: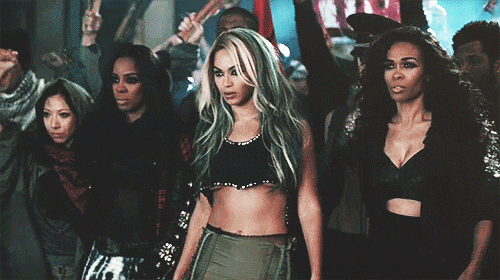 The world is your oyster and you're out to make your mark. Every opportunity to interact with new people is a chance to smize and stand out from the crowd, to leave a lasting impression around campus as that single. hot. thang. Never underestimate the art of peacocking, folks. It's the most effective weapon in any pick-up-artist's arsenal.
When you're in a relationship:
I only see you and you only see me and I love you, I love you, I love. 'Nuff said.
5. Nights Out
When you're single: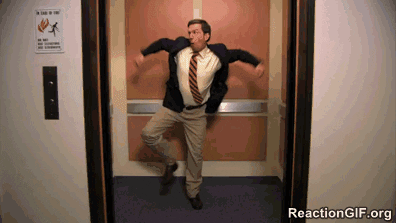 Time to turn up the twerk and get your boogie on! This is the time and place to show off your personality without having to conform to anyone else's misplaced feelings of jealousy. Whether you want to stay out all night and paint the town red, or simply show off that moonwalk you've been rehearsing in the gym, a student night club is the place for you.
When you're in a relationship: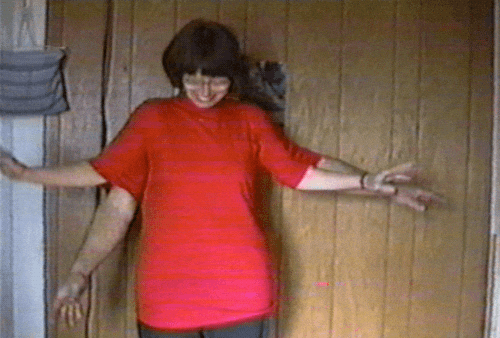 Dirty dancing no longer exists in your vocabulary as you're now an elegant young maiden with the days of turn-piking behind you. However, as the night progresses and the drinks kick in, in your blurry-eyed state you find yourself bumping and grinding along with everyone else as a way to mark your territory, telepathically telling everyone else that you're both taken and reminding the campus of how steamy you are together. You know what they say, girls, be a "lady in the streets, a freak in the sheets", and a dance floor is where to show it off. #couplegoals
6. Karaoke Nights
When you're single: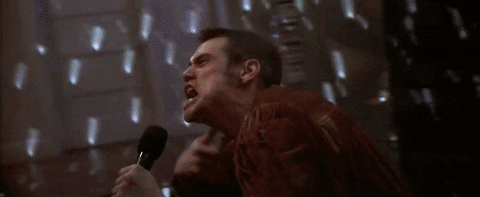 There's no better place to let loose and embrace your true self than at the socially unacceptable karaoke nights. What better way could there be to enjoy an evening than washing down a few pints with your mates, laughing at the tone deaf fresher who hasn't quite learned how to hit that high note, and swaying arm in arm bellowing out the lyrics to Bohemian Rhapsody. Classic.
When you're in a relationship:

Now that you're hitched, karaoke can only mean one thing. That's right, Wildcats, you're breaking free! Relive the good old days of East High and belt out "Start of Something New." After all, this is the reason that karaoke was invented: to secretly convey your feelings to your lover through Disney songs. Failing that, if you haven't the nerve to get up on stage, it's a chance to reminisce about your childhood, bond over music, and fall in love all over again. Troy and Gabriella forever!
7. Getting Ready For Bed
When you're single:
Who said brushing your teeth can't be sexy? You never know who you might bump into down the dorm room hallway, so even getting ready for bed is a way to show off to the world your sexual prowess, and just how cute you look au naturel. Embrace it, peeps; getting ready for bed can just be a fun way to start a new night in bed. Remember, Uni is about taking advantage of every opportunity you're given.
When you're in a relationship:
You now have someone to share the toothpaste with and someone to shout at for leaving the toilet seat up. Singletons, this round goes to you.
8. Sleeping
When you're single: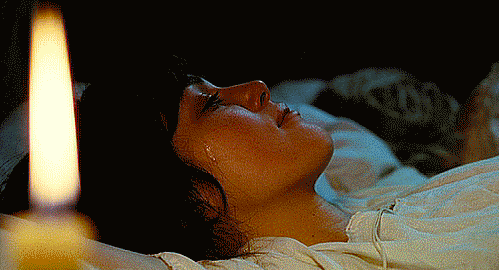 Yes, you have the whole bed to yourself and don't need to fight for the duvet, but let's face it: bedtimes are better made with two. However, being a single sleeper does have its advantages. That time alone gives you time to reflect on your life, plan out your future, and ponder over whether that girl in the lecture hall two rows in front of you gave you a cheeky smile on purpose. You could also use the time to plan out your revision timetable, but who are we to judge?
When you're in a relationship: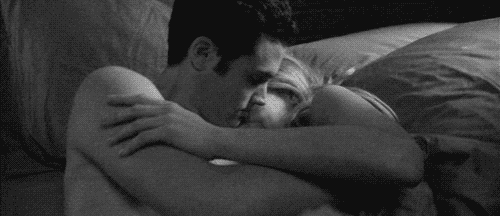 I'm a sucker for cuddles and there's nothing quite like falling asleep in the arms of the one you've fallen for, drifting off into a happy slumber. This one gives us the feels.
9. Coming Back After The Holidays
When you're single: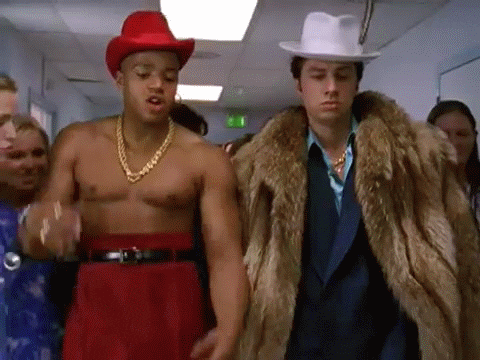 New term, new you. Coming back to University after your term time holidays is like entering the new year. You're able to unwind and come back with a fresh new haircut and a new perspective on your University life, your goals and your ambitions. This term is your time to shine!
When you're in a relationship: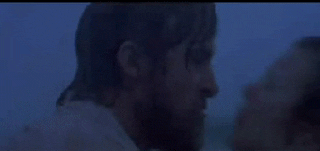 Yup, it's just like that unforgettable scene from "The Notebook". Every moment without your Noah or your Allie is a day of hardship to endure. It's torment. Every moment is spent writing virtual letters confessing your everlasting love, but after the build up of pain, it all culminates in that magic reunion.
10. Valentine's Day
When you're single:

Valentine's Day can suck pretty hard when you're single. It's a constant reminder of how if you want those flowers and chocolates, you're going to have to let your Mastercard buy them for you. Valentine's Day as a single student, on the other hand, isn't such a bad thing. You'll have so many traffic light party invitations that they'll be coming out of your ears — and what better way is there to find a potential partner, even if just for the night, than at a dress up themed, cheap drinks venue full of good looking potential singles out to have a good time. Keep an eye out for the date, though; if you hook up on the 13th, warn Mr. Mastercard that he'll be working overtime the next day.
When you're in a relationship: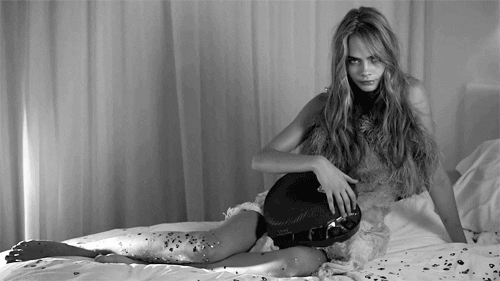 This is your chance to say: "come hither, lover, let's celebrate us". V Day for couples is like having a joint birthday, so even if you're coming close to the end of your student loan, this is one good reason to let loose and get wild. How many other chances do you get in the year to spoil each other, show off your love and affection and not have to hear the scowling at your PDA. Go forth and make Shakespeare proud, young ones. Go forth and celebrate young love!
Happy Valentine's Day!
---
Thanks for reading this post!
And remember: if you need student accommodation, you'll find the perfect student home on Uniplaces.