[video src="https://www.instagram.com/p/Btj3ywZntyZ/"]
Have you wept all your tears after the last season of Game of Thrones? Got amazed by the great but short Chernobyl HBO miniseries? Do you now believe TV shows might will never be the same again?
Rejoice, it happens that this summer, TV has a lot more to offer than you might think! Here is a list of TV shows that will either come back or premiere this summer and that promise to glue you to your couch:
The Handmaid's Tale
(June 5th)
We know what you are thinking, hasn't June 5th passed by already? Yes, we are aware of that. However, this is a reminder that if you haven't watched The Handmaid's Tale yet, you definitely should catch up this summer while its season 3 is up and running. The show tells the story of June (or should I say, Offred), a handmaid in a religion-based dictatorship that has taken over the US. Be warned though, it is as good as it is graphic. 
Stranger Things
(July 4th)
Stranger Things was one of those shows that helped build the quality reputation that Netflix shows have nowadays. Telling the story through the eyes of a group of preteens, these kids trigger a chain of events that leads to one of them going missing and before they know it, they find themselves in the midst of the supernatural and of the activity of secret governmental agencies. It also has a very 1980's feel, so it will resonate with both young people and grown-ups alike.
La Casa de Papel / Money Heist
(July 19th)
This Spanish thriller has become the most-watched non-English language show in Netflix history. The series centres on a group of thieves and its mastermind that plan to carry out the perfect heist to the Factory of Moneda and Timbre and go home with 2.4 billion euros. It takes place over the course of 11 days (the time it would take to secure the factory and print the money), but do they make it safely and before the police ruin their plan? You should definitely see it for yourself!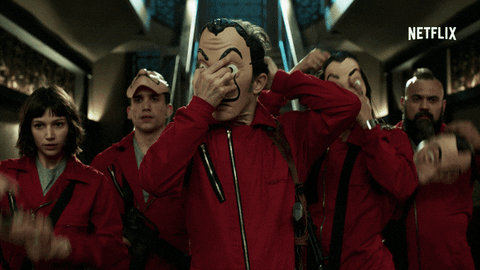 Suits
(July 17th)
After losing Megan Markel and Patrick Adams last year, who interpreted two of the main characters of the show, the series is back for its ninth and last season. For those, who have never watched the show, a simple way to explain it would be: lawyers are badass. With a lot of drama, a great soundtrack and subtle comic relief, Suits definitely makes a compelling case for itself and should be in your summer plans.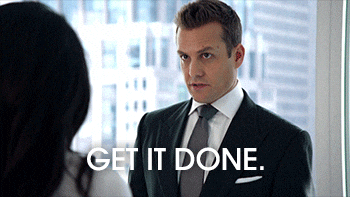 Preacher
(August 4th)
Preacher comes back this summer for its fourth season and it's one of those shows that are… difficult to explain. A soul that is the offspring of an angel and a demon, has chosen a preacher from Texas to be his body host. The body host happens to have a drinking problem and has lost his faith in religion. It will keep you on the edge of your seat as long as you can make sense of the story.
To make things easier for you, here you have the trailer of the first season (so that you're not spoiled).
Beverly Hills: 90210
(August, 7th)
If you grew up the 1990's Beverly Hills 90210, you know what to expect from this premiering show. It's a reboot of the original hit show that goes by the same name. Based around the lives of a group of students from the wealthy Beverly Hills neighbourhood, this show touches upon love and heartbreak, friendship and rivalry, and incorporates serious issues such as alcoholism, teen pregnancy, and AIDS. We are sure it will satisfy your drama-craving moments!
Related Post: Mums from TV Shows that we'd love to hang out with
The Dark Crystal: Age of Resistance
(August 30th)
This Netflix new show is a prequel to the Dark Crystal movie and features well-known stars. Ex-Game of Thrones, Natalie Dormer (Margaery Tyrell) and Nathalie Emmanuel (Missandei), as well as Mark Hammil (Luke Skywalker from Star Wars). It is an epic fantasy quest to save the world and as you would expect, it is a very pleasant CGI fest.
What about you, which shows will you be watching this summer? If you need more shows, don't you worry, we have more lists. If, for a change, you want movies, we've got you covered as well. We have listed some of the most well-know, but be aware that every Friday Netflix puts out new shows and movies! 
And remember, if  you need a room to rent, Uniplaces is the right place for you.
Rodrigo Massa
Rodrigo is an avid reader and writer of content. Solitude is the preferred state of mind when it comes to his writing and he prefers to do it while holding a hot cup of coffee during late night hours. By the age of 20, Rodrigo had published his first book which was acclaimed by The New York Times editorial as "capable of challenging mindsets for years to come". He is also a great story teller, encouraging him to come up with false descriptions of himself, like this one.