Thanksgiving is a traditional US holiday, but that doesn't mean we can't celebrate it on this side of the ocean (or wherever you're at the moment)! Whether you want to celebrate Thanksgiving for the traditional reasons, or just as an excuse to eat and have some fun (no judgements here), we've made a list with 6 reasons to celebrate it: check it out!
1. Great excuse to gather your family and/or friends!
Traditionally, Thanksgiving is a date to go back to your hometown and be surrounded by your family. However, even if you can't celebrate it with your family, friends are the family you hand-pick! Thus, Thanksgiving is another great opportunity to gather all your friends, flatmates and classmates and have a great time!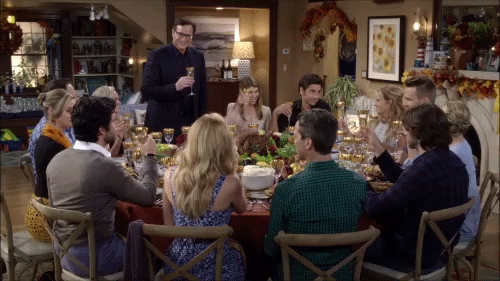 2. It's a very inclusive celebration!
When it comes to Thanksgiving, no matter what is your origin or religion, the celebration is for everyone! So, wouldn't be nice to have a very multicultural Thanksgiving, get party-dishes from many different countries and learn more about your friends' culture?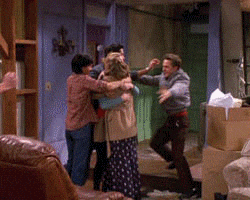 3. Food is one of the pillars of the party!
Besides being grateful and surrounded by family or friends, Thanksgiving is down to food! In the US, the feast is only complete with stuffed turkey, pumpkin pies, and litres of wine. So, the fun could get started earlier and you could cook together, or you could split up the chores and each friend could be in charge of bringing something. The more food the merrier!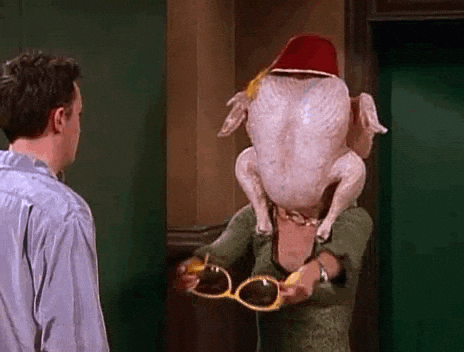 4. Black Friday is just around the corner!
This is simply the perfect timing to start thinking about Christmas presents, as Black Friday is a great opportunity to save money and get very special presents to your beloved ones (and for you too, why not?!)! Do you already have something in mind?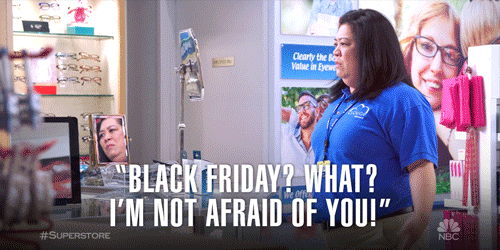 5. It's the official beginning of the holiday season!
As Thanksgiving takes place on the fourth Thursday of November every year, it's kind of a big opening to the holiday season, don't you think so? Christmas decorations will already be everywhere and in about one month, we'll have our favourite holidays: Christmas and New Year's Eve (I get excited only thinking about it, yay)!
6. Remind yourself about all the blessings you have in your life!
Even when we're blue, we all have thousands of reasons to be grateful every single day, but Thanksgiving makes us reflect more deeply about it! Having the best family, great friends, a world of opportunities, being at university, being healthy, having a very nice place to live… What are you grateful for?
Now, tell us on the comments if, how and where you'll celebrate Thanksgiving in 2018 and your reasons to celebrate Thanksgiving!
Related Post: Black Friday: How to get the most out of it
---
Thanks for reading this post!
We hope you enjoyed it.
And remember: if you need student accommodation, you'll find the ideal room or apartment to rent at Uniplaces!
Amanda Backes
Amanda Backes is a Brazilian traveller, student, writer, blogger and business manager (quite a multitasking person, uh?!). Currently living in Porto, but with memories in more than 25 countries, she's passionate for learning, experiencing, meeting other people and getting amazed by the world's beauties and lessons. Being a huge fan of our planet, she shares her personal experience and tips at the Uniplaces' blog and also at Amanda Sem Fronteiras' blog and social media. Her greatest desire is to inspire and help other people to explore the world and to live experiences as amazing as those she has lived herself!