After the first delicious Caponata Siciliana recipe…
Are you ready for more one delicious recipe from Alessandra Lauria? So, you must love this sauce already, and if you don't know how to make it, continue reading this post!
This recipe leaves out the dairy, packs a nutritious punch with the addition of spinach, and literally takes only a few minutes to make in your food processor. The next time you have some extra basil be sure to whip up a batch of this easy dairy-free basil spinach pesto and keep it in your fridge! Here is the recipe…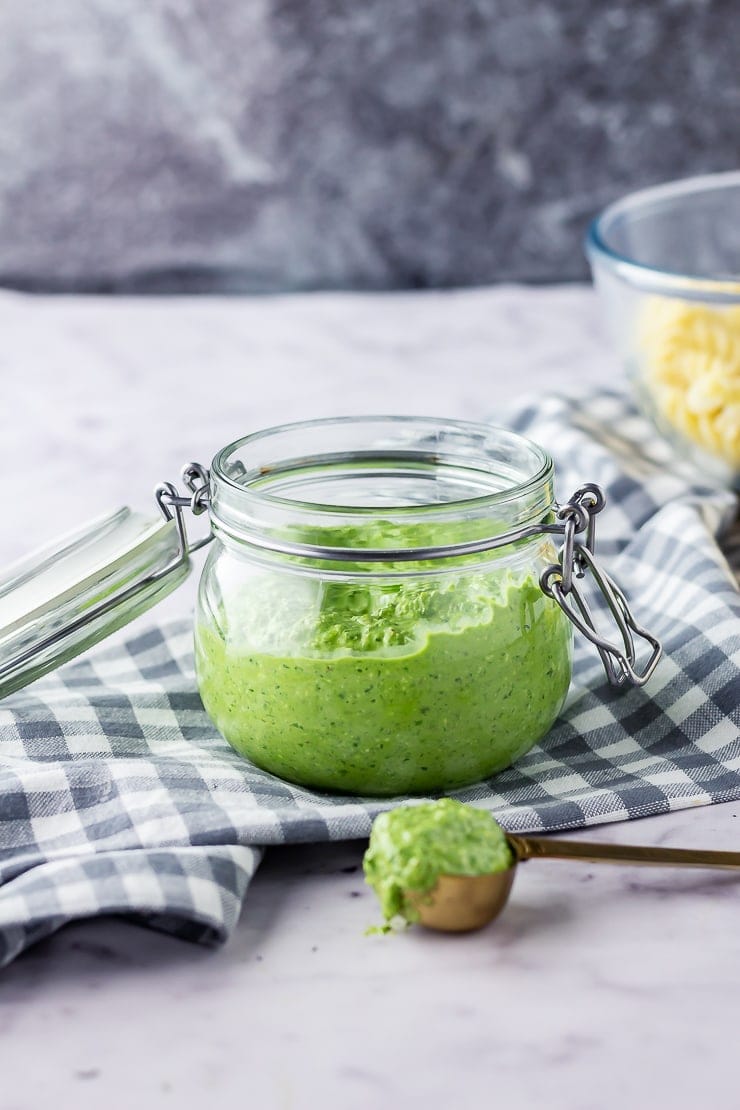 Spinach Pesto
Ingredients
200gr spinach;
1 medium clove;
30gr hazelnuts (or any nuts you have);
30gr parmesan (optional) or breadcrumbs for vegans;
Salt and pepper;
EVOO;
Method
Put all of the ingredients together in a blender and blend until you get a creamy consistency;
Taste the pesto to check if it needs extra flavour (you can add salt and pepper) and then pour it in a bowl if you want to use it straight away and/or in a glass jar to store it (your pesto can be kept in the fridge for several days) with plenty of olive oil until it reaches the top;
Enjoy it with your favourite pasta, buon appetito!
Stay tuned for tomorrow's last recipe of Salsa Verde!