November is coming to an end but that means that it's the official start of the holiday season! We all love the turkey, the Christmas decorations and the smell of hot cocoa in the air. But let's be honest, the best part of it is the inauguration of the shopping season that starts with the annual Black Friday, celebrated this year on November 23rd!
The name has its roots in Philadelphia back in the 1950's the day after Thanksgiving. The story tells that on that day stores had a lot of profit, they "went into the black", opposed to their previous "in the red" status which meant that they were having losses. By 1961 "Black Friday" was a very popular term in Philadelphia and, from there, it grew to be the let's go shopping favourite day around the globe.
We know that you have this date marked on your calendar, and since it only lasts for 24 hours, we're here to help you make the most of it. Just follow these steps!
1. Do your research before hand so you know what you are shopping for
This is most probably not be your first Black Friday adventure so you know that it tends to get a little chaotic. It will be very crowded at the mall so it's a good idea to look up what you wish to buy before going there. Go online to see the clothing and accessories to figure out your new outfits and you won't lose precious time while shopping.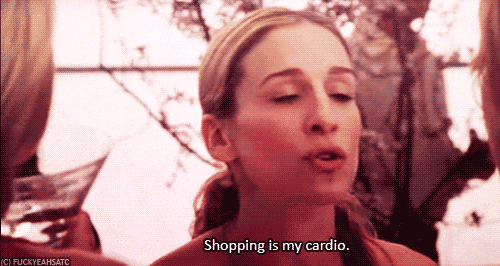 2. Subscribe to your favourite brands' newsletters to get all their special deals
This next step requires a little of anticipation but it will be totally worth it. Sometimes brands tend to give special offers and good deals through their newsletter, by subscribing in advanced you'll be able to catch a lot of them! Also, by knowing the good deals in advance, you'll know if the prices at the shop are really a "good deal". Don't hesitate on checking the product you wish to buy on other platforms to verify that you will not be overpaying anything even though it might say "on sale".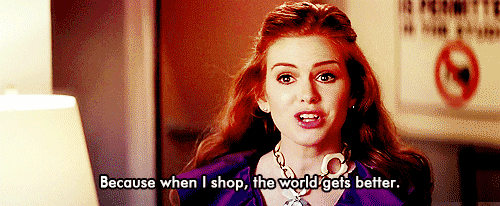 3. Establish your budget in advance
Going shopping can be an extreme sport and you might feel too much adrenaline at the time. To prevent buying anything that you actually don't need, try to establish a budget in advance so you'll know when to stop. In order to respect that budget, it's a good idea to pay in cash and leave your cards at home, that way you'll be making wisest choices to stay on the line.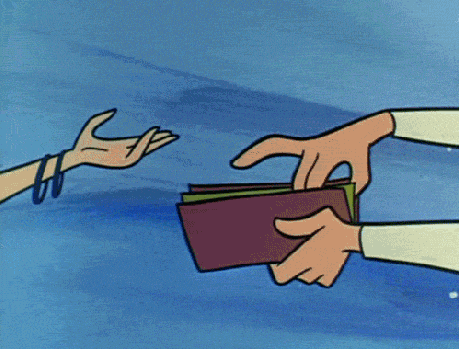 4. Think in advanced and look for the upcoming holidays
Since this day only happens once in a year, it could be a great opportunity for you to save money while preparing for Christmas, birthdays and many others. Make a list of the upcoming events on your calendar and try to shop for gifts and even the decoration for these parties. Sometimes during this time of the year, many shops offer vouchers or cards where you can earn points each time you buy and exchange them for gifts at Christmas!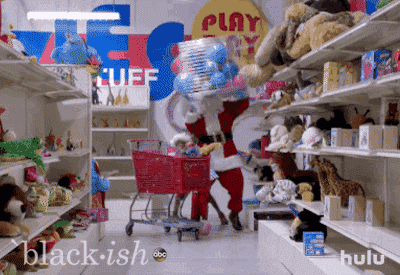 5. Go with friends!
This day can be very long, especially when it comes to doing the line waiting for the cashier to tell you that you can now enjoy your new pair of jeans. As all festivities, Black Friday is a day you can spend with friends. Not only they will make shopping even better but they can also be quite useful. A lot of people might be looking for the same items as you and, by bringing someone along, you can split at the shop to find your new year's outfit.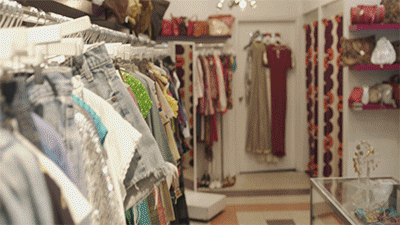 I hope these steps will help your inner shopaholic enjoy this day and don't forget that Black Friday has a baby brother: Cyber Monday!
Thanks for reading this post!
We hope you enjoyed it.
And remember: if you need student accommodation, you'll find the ideal room or apartment to rent at Uniplaces!
Ivana Jiménez
Ivana is a Political Sciences student currently doing her third year of Bachelor's with the Erasmus exchange programme in Lisbon. Growing up in Caracas, Venezuela and studying in a French school, allowed her to apprehend the world in a very unique way. Her eager to discover new cultures and her passion for writing, took her path to the world of journalism. She is looking forward to share her stories about her experiences abroad and today more than ever, she has a lot say!