It's getting cold in Europe and Christmas season is right around the corner. Longer nights and shorter days are begging me for cosy movie nights with my flatmates and a cup of hot chocolate! No matter what type of Christmas movie watcher you are – the romantic one, the family classic, the animation enthusiast, the Netflix binge-watcher or the Christmas movie boycotter – this list of my all-time Christmas favourite movies will definitely brighten up everybody's long, chilly winter nights. The best thing is: They don't even say "Christmas" in the title!
1. The Polar Express
As a child, my dream was to catch Santa Claus (or, the Christ child who delivers presents to kids in Germany) whilst crawling through the chimney, delivering the most desired gifts under the tree. Instead of experiencing an encounter with Santa, a little boy suddenly becomes a passenger of a magical train ride hoping to regain faith in Christmas. So, grab your golden ticket and hop on board of the adventurous Polar Express that will lead you directly to the core of Santa's Elves' magical factories – the North Pole. Because, even as grown-ups, we wouldn't want to miss an opportunity to meet Santa!

2. The Holiday
Amanda from L.A. and Iris from Surrey (UK) don't have a good start of the holiday season. While one gets cheated on, the other has to watch the love of her life get engaged at the company's Christmas party. The meet online and decide to switch houses for the desperately needed getaway for the time of the year that is all about love. The question is, if they actually managed to escape love entirely or if the right one just waited at another end of the world?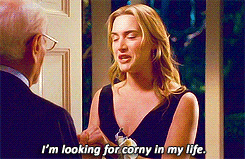 3. The Grinch
Do you know this one friend who is an absolute Christmas grump? I do! No matter with how much glitter you decorate your home, they will still find a way to be miserable. Little six-year-old Cindy Lou gets to know this struggle when her path crosses the green hairy creature, called the Grinch. The goblin-like character absolutely hates Christmas and made it this year's mission to literally steal it from all the "Who's", in the little village of Whoville (yes, that includes presents and treats). Can the encounter with Cindy Lou still change his mind and lighten up the Grinch's heart for the real spirit of Christmas?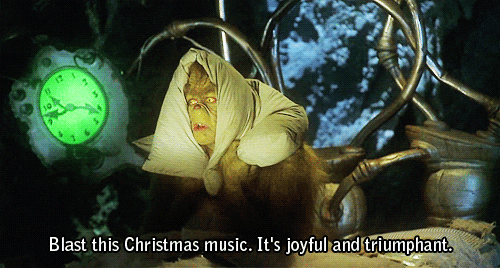 4. Harry Potter
Ehm, isn't this article about Christmas movies? Well, at least for me, Harry Potter is a MUST for the holidays! To be fair, almost every part includes a magical Christmas scene, where at least one Weasley receives another embarrassing homemade piece of clothing. And we cannot forget that Harry gets hold of one of the deathly hallows, the Cloak of Invisibility, on his first Christmas at Hogwarts. So, invite your friends, cuddle up in a cosy blanket, brew yourselves a hot cuppa and dive into an evening of the magical, wizarding world of Harry Potter.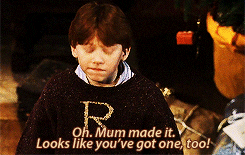 5. Love Actually
This movie shouldn't need an introduction. If you've never watched it, drop everything right now!! You won't ever regret spending 135 minutes with the crème de la crème of British actors (yes, even Mr. Bean has a guest appearance). Nine heartwarming stories all around the few days before Christmas. Get ready for some naughty, old, comeback rock stars, lobsters at the birth of Jesus, an unusual kind of carol singer, professional body doubles and much more!
6. Home Alone
Until recently, I used to be terrified of this movie. When I was a little kid, the thought of being left alone in a big house with burglars on the run robbed me of my good-night sleep. However, turns out this Christmas classic is actually great fun and up for some serious pranks. We can seriously be so glad that little Kevin decided to turn into a full-on security agent mastermind instead of simply calling the police for help!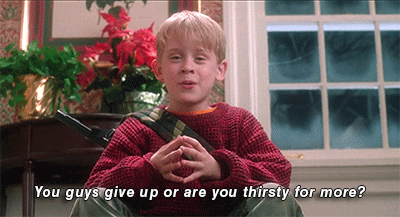 7. Princess Switch
Let me just tell you: Netflix has been stepping up the Christmas movie game this year! This one's for all the Wannabe-Meghan-Markle's out there. A heartbroken baker called Stacy from Chicago becomes part of an international baking competition held in an imaginary kingdom in Europe. There, she suddenly runs into her lookalike that happens to be a duchess and arranged fiancé of prince charming. All the duchess wants is to be a normal girl for a couple of days and finally persuades Stacy to switch places (who wouldn't want to live in a palace for a couple of days?).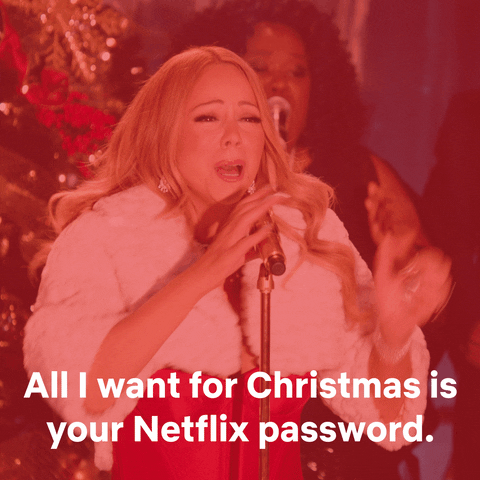 8. Narnia
No more Santa movies for you? To all the winter lovers but Christmas sceptics out there, I suggest you join Lucy, Susan, Edmund and Peter through the magical wardrobe into the mystic world of Narnia. As the chosen ones to free this fantasy place from its curse, the four young adults will take you on an extraordinary experience that is the discovery of the snowy forests and mountains of Narnia. Get on the couch, dim the lights and dive into the snowy adventures of Narnia.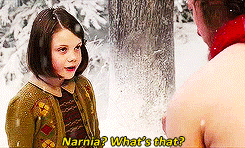 What are your personal favourite movies to watch over the holidays? Comment your Christmas watchlist down below.
Related post: Christmas traditions across Europe
---
Thanks for reading this post!
And remember: if you need student accommodation, you'll find the student home you're looking for on Uniplaces.