So you tell everybody that you are looking for a job but you're not already on LinkedIn. C'mon, what are you waiting for? In our contemporary times, job seekers and recruiters are actively using social media to find great opportunities on the market and LinkedIn is definitely the most popular professional network to be in.
However, of course, it's not enough just to have a LinkedIn page. The secret lies in creating one that stands out and makes you get noticed. Here are some tips for a perfect LinkedIn profile!
Prepare yourself to a total LinkedIn overhaul that will help you get a job!
1. Don't be lazy and put in the time to make it complete and eye-catching
The more complete profile you have, the best. Incomplete profiles are truly very unappealing. After a recruiter decides to click on your profile, they expect to find all the relevant information about you, especially your competences and experiences that helps them assess if you are a match for the position right from the get-go. The good thing is LinkedIn also helps you measure the completeness of your page and offers suggestions to make it better. Fill out every single section until you are rated as "all-star". 
2. Get a professional profile photo
I'm not saying you gotta have a picture taken in a studio with a fancy camera. It's just about choosing a friendly and professional one. What does it mean?
Well, maybe that spectacular photo on a night out that is perfect for your Instagram popularity just won't suit LinkedIn. Of course, responsible recruiters won't judge candidates only on looks. But social media is very visual and to have a presentable photo can draw the right attention to you. Take a look around to see how other professionals in your field are presenting themselves. Also, did you know that you can add a background cover photo on your profile just like on Facebook? Pick one that matches your personality and profession!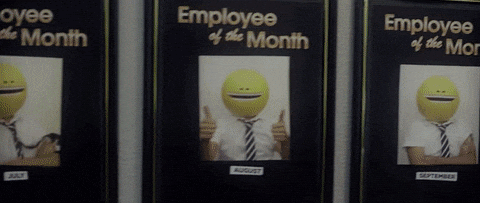 3. Write a catchy headline and work on SEO
The headline goes right below your name in search results, so it's very important. It's what tells employers what you do and what you are looking for. Many people fill that section with their job title and company. But it doesn't have to be that, especially if you're looking for a position or never worked professionally yet.
Use that space to show your specialty and values that set you apart from the competition. Keywords are very essential when it comes to a LinkedIn headline. If a recruiter is searching for someone, what are the most likely terms that they will look for in the position you are aiming at? Think about it and use it on your headline. It's a great way to make your profile relevant.
Need help? Here goes some examples that may help you create your own:
Literature Student

/ Aspiring Editor

Law Student interested in Social Business

Business Student Interested In Management

Aspiring online marketer who loves digital media

Economics Student/Financial Analyst in Training

Content Creator who knows how to make web content go viral

Customer Service Coordinator that knows how to make clients happy

Sales manager with a non-stop drive to increase sales and profitability

Marketing expert with a passion for technology

Experienced Finance manager with strong analytical skills 
4. Make a concise, relevant and creative summary (brag a little, but not too much)
This section is where you tell more about yourself having your target audience in mind. What can you tell that makes you interesting? What experiences – professional and personal – you had that may contribute to a company/position? Is there any particular internship or project that can work as a good example of your achievements and skills? Your LinkedIn Summary is where you walk the reader through your passions, values and qualifications. Just like in the headline, use the right keywords here. Market yourself but be careful to not look cocky and don't make it too long. A bulleted section between paragraphs may help on that.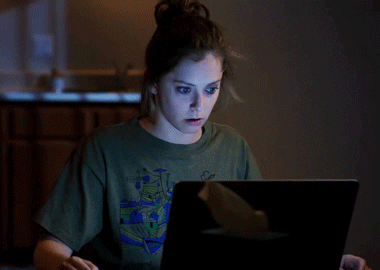 Related Article: 7 Fast-growing occupations to look out for 
5. List your work experiences, even if you'd never done anything professionally
The experience section is where you tell the employment experiences you have. Try not only to list the job title and the company name but to add information about your responsibilities and achievements in each position you listed. If you are a soon-to-be graduate or a first-year looking to get a job, experiences like writing for University newspaper or any volunteer work you had done are great things to bring up.
6. Show your achievements with numbers and success cases
When writing about your accomplishments, it is good to mention specific past results of your work. You can do it in bullet points under each previous job. Think about the times you've been promoted or hand-picked for leading a project, for example. Using numbers is also good to establish credibility. Instead of saying, for example, "team leader", put something like "hired and trained 10 new team members". Or "increased department revenue by 11% by making 16 new clients throughout 2018" instead of only "increased department revenue". 
7. Use media files to show your work
To go beyond a standard profile only with written information, you can add links, photos, videos, slideshow presentations to your summary section. You can also add media files for each one of your work experiences. For example, you can use your company website, share links to projects you worked on, show articles you wrote… All this will not only make your profile more visual but also give some "proof" of what you can do.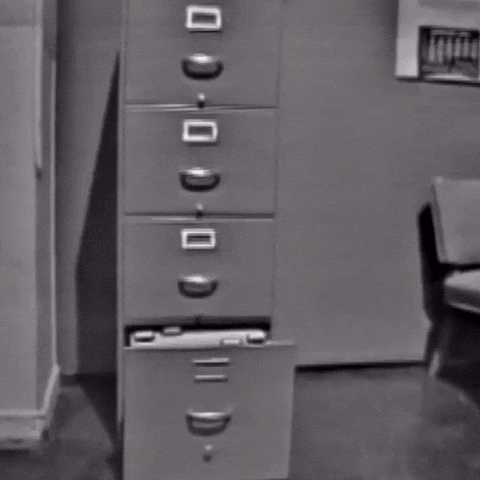 Related Article: The best websites to find a remote job
8. Right keywords will take your profile to the next level – but don't overuse it, ok?
Job recruiters look for specific keywords when they are seeking for applicants. So the right keywords and search terms can make your profile rank higher in searches. But how to know the best ones for you? You must identify the most used terms in your industry and pick the ones that you want to associate with your profile and skills.
One great way to do it is to observe your target job descriptions. There you can find what recruiters are looking for and apply them to your LinkedIn profile. After you choose your keywords and terms, use them in the summary and experience section. But be careful not to overdo it. Don't repeat a potential keyword a thousand times like a spammer, for example. Instead, look for similar terms and sprinkle them throughout your profile. You can also take advantage of the Skills section when it comes to SEO LinkedIn tips. There you can fill up to 50 skills having keywords in mind.
9. Stalk great profiles for a little to steal their secrets
One of the best ways to improve your LinkedIn profile is to see what works for others. Search for people of your industry that you admire and make a detailed analysis of their page. Notice the skills listed, the headline, the keywords used… how can it help you to brush up on your own?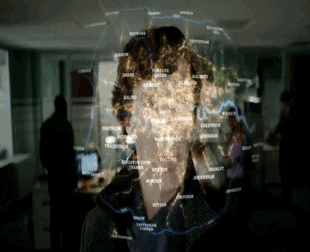 10. Connect with others
You can start with people you know from your University and work experiences. Then find leaders from companies you are interested in and follow them. You can also connect with recruiters and other employees from your industry. Have in mind that holding very few connections doesn't look good for recruiters, but you definitely don't want be one (weirdos) that tries to randomly connect with everyone.
11. Write Articles
All users can write and publish on the network and it's a really great way of showing the knowledge you have in your area and get noticed. Even if your job is not about writing, you can use it as a blog for sharing your thoughts about what is happening in your field and talk about your work and expertise.
12. Be a groupie
Joining groups that are relevant to your profession shows that you are engaged in your field and may put you in contact with relevant discussions of your industry – great resource for topics to write about, for example! But there is no use in just joining them, you must be active in these groups – which also improves the visibility of your page.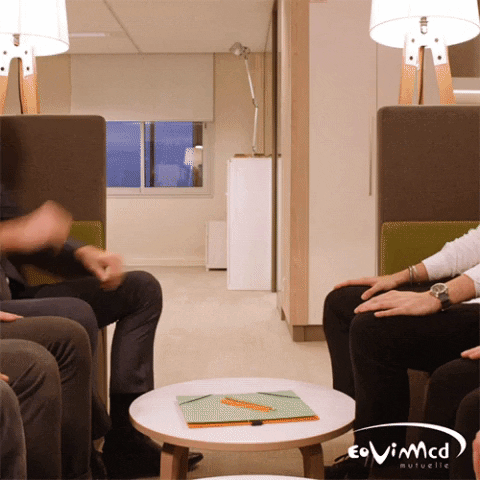 13. Custom your URL
It may look like a small detail. But a custom URL (ideally linkedin.com/yourname) is much more appealing visually than a random combination of numbers that LinkedIn automatically makes when you sign up. A small step that makes a huge difference. 
14. Request LinkedIn Recommendations
LinkedIn recommendations are really good to show employers that others have approved and liked your work. First, think of people you developed a great working relationship. Then you can ask them for recommendations. You can write a personalised message and even be specific about what you'd like the recommendation to focus on. I mean, generic feedbacks aren't much help.
For example: "Julia is a great person to work with" doesn't say much about your job. But something like "Julia contributes to projects with commitment and creativity. She is a very attentive professional that writes with mastery and maintains her responsibility with deadlines and efficient results". Better, huh? Oh, and of course it's kind to write feedbacks in return to those who helped you. 
15. Keep your page active
LinkedIn is not simply an online resume. It's a networking platform just like Facebook, Twitter or Instagram, but focused on your professional life. So, it means that you have to remain active in order to get the most of it. See what other people are posting and engage with it by commenting, liking and sharing, post articles and update it strategically from time to time.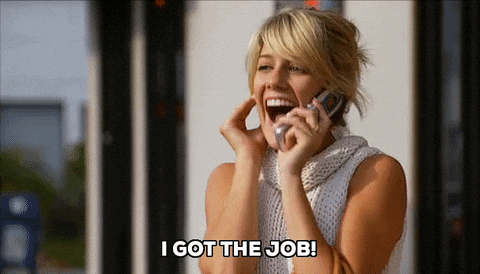 So, ready to make your winning LinkedIn profile? The network is a very important tool if you want to get a job, so make the most of it! 
Thank you for reading this post!
And remember: if you need student accommodation, you'll find the student home you're looking for on Uniplaces.