Living in London on a budget is not an easy task, but we're here to help you out. We've split the blog down into 3 key categories which we, here at Uniplaces, think will act as a school survival guide to some pretty hard knocks more than likely to come your way. 
Life isn't easy in the big smoke you know. It's full of hard graft, expensive bagels, and coffee. Some days you think you've cracked it, and other days you find yourself back at square one. But one thing you have to get in order, and pretty sharpish, is your finances. Because quite frankly, if you don't, London fast becomes that big bouncer who's putting his hands on your shoulders and gesturing towards the exit, and no one wants to be thrown out halfway through…
Let's take a look at what's behind curtain number one…
Accommodation
As Captain Holt says in 'Brooklyn 99', "get your house in order". And he's right!
Where you choose to live and how much you choose to pay in rent can quite seriously dictate your entire life. Overpay your rent and say goodbye to weekends, eating out and a student's worst nightmare: cancelling their Netflix membership! We can even help you save up a little bit by breaking down the most affordable neighbourhoods in the city
Make sure to choose right, quality of living is important. You need a safe space to come home to, a place which you're comfortable in, but it also has to suit your account. So, start working on your annual income, what you want to spend on rent at a maximum and start the flat search, more money saved on rent, means more money to save and spend.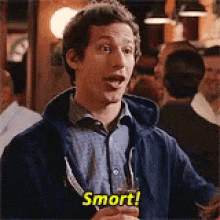 Once you've got the home of your dreams (for now) sorted, we can tackle the lovely/daunting (delete as appropriate) subject of…
Bills
Unless you're in one of those swanky, nice private student accommodations, bills are normally not included in the monthly rent in London. So, it's important to speak with the landlord/estate agent to see approximately what the monthly bills look like from the property. Don't be afraid to ask questions, questions mean answers, and with all the answers we can make the right decision. What's the council tax band? Is the property well insulated? What's the energy rating? These should get you started for now, but do your own homework. I'm just writing the blog, not directing your life…
And it doesn't just stop there. Time to shine the spotlight on those flatmates of yours, have a good look at them. Which one looks squeaky clean? Keep an eye on him, he might be using up all the water. Which one's shivering even though it's like 23 degrees inside, she's turning the heating up. Everything needs to come in moderation. Why don't you try my rule of thumb – socks, jumpers, blankets, candles, and then if you're really struggling you have my permission to turn up the heating.
Just remember, every degree makes a difference. It's difficult to have awkward conversations, and the best way to avoid them is to address them before they even take place. Start your presidential campaign and get others on board early. And while you're reading this, download acasa, it's a game changer, a utility bill app that will help split things for you so you don't have to.
It like couple's counselling for flatmates.
See Also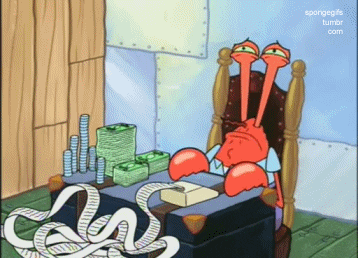 Moving on, we approach all that is mighty…
Food
I hate to be the one that breaks it to you but, fast food hurts. Both your physical health and financial health.
I understand that we can't just tell you to stop and that you will, but here's something worth giving a go. How about you dedicate one night of the week to take-outs? Make it a flat tradition and split the costs? That way, throughout the week you can save money on your food shops buying the all-important veggies. Which by the way give you much more bang for your buck. But also leaves you looking forward to that special night in with your flatmates.
The savings are crazy by cutting down your takeout consumption. And just think, in 30 years time from now when you're living in a luxury beach house, with a six-pack and a six-figure salary (minimum), you'll think back to yourself, "wow, thank god for that blog I read on Uniplaces!"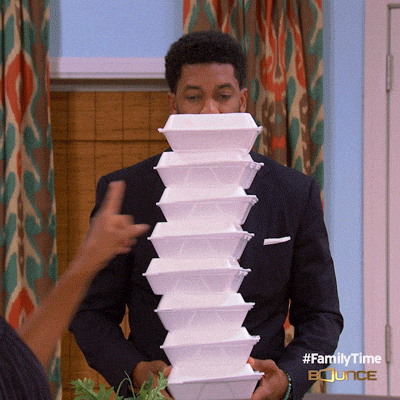 So, what did we learn? Well, to be honest, we learnt a lot. Life coaches charge a fortune for that kind of stuff. Eat your greens, be open and honest with your flatmates, swipe right to the perfect apartment and we've got the basics to living on a budget in London.