Pokémon GO is out today in the Portuguese Appstore (and most European ones!). As you might expect, it's already trending on Facebook, Twitter, Reddit – you name it. The game (in case you don't know) is based on an older game called Ingress, so we've taken some shots of Ingress's map in key student points of Lisbon. You can use it to identify Pókegyms and Stops all over the city.
Just look at the maps. Where you see a Blue or Green icon, you'll probably find either a Pokégym or a Pokéstop.
NOVA university: Good hunting grounds nearby
Not the coolest place in Lisbon if you're looking out for Gyms or Stops. But leave the University's main campus and head out to the Gulbenkian museum and gardens. Free entry and plenty of places to explore.
Católica university: So quiet
Católica University is the blue spot on the top left corner of this V map. V
So what we mean is: yeah, it's pretty dead. Campo Grande and Cidade Universitária are good places to start from if you're a Católica student.
UniverCity: Good Hunting Grounds
You'll find plenty of spots to check out (including Gyms and Pokestores) in the Cidade Universitária area. From there, head on down Campo Grande, Entrecampos and Campo Pequeno for fertile areas to explore.
Note: Feel free to join my movement to rebrand "Cidade Universitária" into "UniverCidade." You know you want to.
Polo da Ajuda: nothing to see here
All I can say is: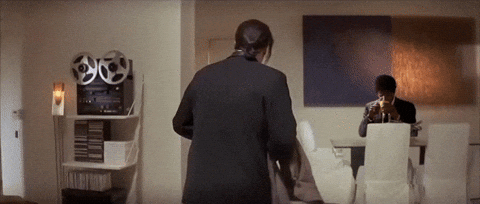 You know what I mean.
Out at night: Bairro Alto and Cais do Sodré
Every student in Lisbon spends around 9 nights a week in either of these neighbourhoods. You know it, I know it, we all know it.
Cais do Sodré has some action spots. If it's quiet, head over to Santos, where you can hang around kids that are drinking beer – when they're about the same age as you first started playing Pokemon. Or at least the same age that I started playing Pokemon.
PoGO heaven: IST
Everywhere around IST is crawling with Pokestops and Gyms. The Campus itself appears to have a few spots worth checking out. After that, multiple spots both East (Alameda and Av. almirante Reis) and West to El Corte Inglés.
Two notes:
#1. Do not assume that ladies hanging around the neighbourhood at night with their phone out are playing Pokemon.
#2. Feel free to leave jokes about why there are so many Pokemon around IST on the comment section below.
Thanks for reading this post! We hope to see you soon, coming back for more.
Did you enjoy these best places to play Pokémon Go in Lisbon for students?
Just drop a line in the comment section if you did.
And remember: if you need student accommodation in Madrid, Barcelona or many other places in Europe, you'll find the student home you're looking for on Uniplaces.
We are currently in 40 cities across Europe and we'll be in many more!